13 Home Improvement Projects Under 100 Dollars
Clear your calendar this weekend. I'm going to help you get your house ready to sell!
Whether you want to add lasting value or just do something small and special to make the house sparkle, I've got some ideas for you.
Here are 13 small projects you can do (this weekend!) that will make your house more appealing to buyers.
….and they cost less than $100!
1. Bathroom mini-makeover
This is one of my favorites…
Get a trendy shower curtain, a new rug, and some simple decor and boom….new bathroom.
If you want to really take it to the next level, think about updating water fixtures or the vanity lighting.
Search online for some color inspiration if you're "design-challenged".
2. Water filter
Install a whole-home filter or just a faucet filter to ensure that your home's water is clean and crisp.
There are expensive options out there but with just a little research you can find some great options under $100.
3. Ceiling Fan
Do your spare bedrooms need some circulating air?
Installing a ceiling fan is a great weekend project. Whether you're updating a pre-existing fan or replacing a light fixture, ceiling fans are always a great perk that buyers will notice.
4. New Lampshades
When was the last time you bought a new lampshade?
Are you still using the one that came standard with your lamp?
An updated matching set of shades brings instant class to a room. It's a super easy project that anyone can do. Just be careful going down that decor aisle...it can be really easy to go past your $100 budget!
5. Deep clean
Sometimes the best thing you can do for your house is to give it a good deep clean. Buyers take notice of a spotless home.
Commit to some serious scrubbing and clean out that tile grout. Treat your carpets to a shampoo and steam. Dust all the hard to reach places (yes...that means pulling out your appliances).
Oh, another spot that you should check: inside window casings. I have no idea how gunk gets down in there but you should really clean it out.
6. Paint a room
Grab a gallon or two of paint, some brushes and rollers, and some painter's tape...it's time to get your paint on.
A fresh coat of paint is a great way to bring some life back to a room. Just remember to pick a neutral color. You want your buyers to consider repainting an option...not a necessity.
7. Install light dimmers
Dimmable lights not only set a great mood but they also save on energy. Install some dimmable switches and appropriate bulbs and you're all set.
You want the lights turned up bright when showing your home but giving buyers this little feature will not go unnoticed.
8. Decorative bookends
Are your bookshelves bare? Make them interesting with some decorative bookends.
This one is more on the staging side of home projects rather than the "add lasting value" side. However, it's the little details like this that all come together to make that first "WOW" impression when buyers walk in the door.
Check out a local antique shop to find some really classy pieces.
9. New ceiling fixture
Are your ceiling light fixtures still builder-grade?
Add some lasting style to your home by upgrading those outdated fixtures. Look in your hallways, closets, and bathrooms to see which fixtures need to go first.
By the way, the same rule applies here as with paint; keep it classy but simple.
10. Install a kickplate
What's the first thing a buyer gets to see up close?
The front door.
A simple way to add some style and protection is to install a kickplate at the bottom of your front door. Measure your door and head to a home supply store to pick out one that fits.
And be sure that it matches your hardware!
11. Under-cabinet lights
Light up the dark corners of your kitchen counter with some under-cabinet lighting.
Touch activated LED lights are easy to find in stores and even easier to install under your cabinets. The extra lights will help you see what you're doing in the kitchen and also make that counter space look even bigger when it's time to show the house.
12. Install a USB outlet
Make phone charging a breeze.
A wall outlet with built-in USB charging ports is a tiny upgrade that your buyers will appreciate every time they charge their phone. You can find these modified outlets online and in hardware stores.
Just be sure to get the ones that still have two standard outlets in addition to the USB ports.
13. Decorative storage
You've heard it over and over; the clutter has got to go.
But you're selling your house and buyers will look everywhere...so where do you put all that stuff?
Incorporate storage into design. Look for things like wicker baskets and linen tote boxes that will hide your stuff and still look great with your overall decor.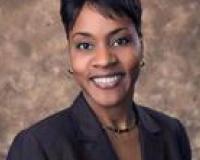 Author:
Stacey Shelby
Phone:
614-893-7324
Dated:
January 8th 2016
Views:
447
About Stacey: Stacey Shelby is a full time REALTOR® who has been investing in real estate and making her clients ...