3 Reasons Why Families Move To Grandview Heights
Grandview Heights is a great place to live and raise a family. A suburb of Columbus and literally minutes away from downtown, Grandview is more than a "little town outside the big city". Oh no, no, no.
Grandview is a very popular place to live in greater Columbus and today I've got three big reasons why residents love living there...and you will, too.
So Many Events!
If you're the type of person who likes a quiet community of neighbors who just stay to themselves...then Grandview is NOT for you!
Grandview has an active community that loves to get together for events. And actually, while researching this I started to wonder if Grandview residents do anything other than get together for events! There are just so many!
The city hosts a number of outdoor festivals throughout the year where residents can enjoy local food, shopping, and music. One of the favorites regular events in the summer is the monthly Grandview Hop. A four-block stretch along Grandview Avenue comes to life in the evenings with sidewalk vendors, great food, art, and music.
Doesn't that sound like fun? It's just the beginning!
The city has Euro Bike Nights April through September for European motorcycle enthusiasts. And if you Tour de France fans were a little let down that "bike night" actually referred to motorcycles, then I've got some good news. The Tour de Grandview in June is what you're looking for. Sign up to race or just show up to watch some fast cycling.
Grandview also has an event that combines two of my favorite things: chocolate and reading. The Grandview Avenue Chocolate Stroll gives residents a chance to enjoy some great chocolate, meet local businesses, and support the Grandview library all at the same time. Who wouldn't love that?
And if you have a refined palate for fine beverages, the Grandview Digfest is your kind of event. The summer event celebrates local craft brews, craft liquors and spirits from distilleries, and great local wines.
Believe it or not, this is just an introduction to the events in Grandview. There just isn't enough room for me to list all of the really great events. So check them out!
Six Spectacular Parks
Grandview is a developed, urban community but they have committed to keeping some well-maintained green spaces. The city has 6 parks that cover a cumulative 45 acres of park land.
Wyman Woods Park
Run around with your dog or play some Frisbee on the lawn in Wyman Woods Park. You can also find some playground equipment there that is especially good for little kids. And don't miss the sledding hill! It's a favorite spot for local kids (and kids at heart) when we get a good snowfall.
C. Ray Buck Park
C. Ray Buck is the place to be to catch a game of baseball or softball. Whether you're a player or spectator you'll enjoy a game or two here. And for the kids who are just too antsy to sit and watch a game, the park does have playground equipment.
McKinley Field Park
Some big changes are coming to McKinley Field Park in 2016! How does an amphitheater lawn sound?
Other additions to the park in 2016 include a bocce court, natural play areas, and a nice pavilion that could be used for weddings, performances, and other events.
I can't wait to see how this all turns out!
Pierce Field
Here's another park for sports fans in Grandview.
Pierce Field has a pair of baseball fields as well as two tennis courts. Free to use!
...oh yeah, there's playground equipment here, too.
Parkway Park
Parkway Park is a tiny triangular green space that's perfect for when you need some fresh air ASAP. It's half wooded and the other half is a nicely manicured lawn. It's a little slice of nature in the city.
Grandview Memorial Park
This park is Grandview's way to honor local men and women who serve and have served in the Armed Forces. Memorial bricks pave the park and bear the names of Tri-Village veterans as well as former and active members of the military.
Excellent Schools
Looking for a high quality school district? Your search ends here.
The Grandview Heights School District has been awarded the "Excellence with Distinction" designation by the Ohio Board of Education for 8 years in a row. That's the highest you can get, by the way!
On top of that, greatschools.com gives the disctrict a 9 out of 10 rating. It's pretty obvious that something good is happening here.
The school district is made up of three schools...well actually four. Let me explain.
Robert Louis Stevenson Elementary teaches grades Kindergarten through third. I'm not sure if Treasure Island and The Strange Case of Dr. Jekyll and Mr. Hyde are on the curriculum for these kids….but if they were I'm sure Mr. Stevenson would be honored.
Now is where it gets a little tricky.
In grades 4-5, students attend Edison Intermediate School. Students in grades 6-8 attend Larry Larson Middle School, which is actually within the same building as Edison Intermediate.
Technically the two schools are separate but they are in the same building. Hey, as long as those kids are learning I don't really care what they call the school!
Finally, for grades 9-12 there is Grandview Heights High School. The high school offers rigorous academic programming, the opportunity to earn college credit, and also has a partnership with the Columbus Zoo.
The athletic program isn't too shabby either. The football team at Grandview Heights just recently played in the Division VI State Semi-final game!
To seal the deal for you on the Grandview Heights School District, I'm going to give you one more number. The Ohio Department of Education just released the 4 and 5 year graduation rates for all the districts in the state for the 2014-15 school year. Do you want to know Grandview's graduation rate?
98.8%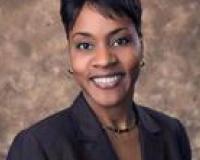 Author:
Stacey Shelby
Phone:
614-893-7324
Dated:
January 15th 2016
Views:
605
About Stacey: Stacey Shelby is a full time REALTOR® who has been investing in real estate and making her clients ...