3 Things That Are Just Impossible To Do In The Short North
Sandwiched between Victorian Village and Italian Village and right in the heart of Columbus, the Short North neighborhood is another hip and trendy spot in our city. Century-old buildings line High Street and are occupied by restaurants, galleries, and businesses that attract visitors from all around greater Columbus.
However, the Short North hasn't always been this trendy. Not that long ago (in the 60s and 70s) the area hit a rough patch and was ridden with crime. Artists moved into the neighborhood looking for an affordable place to live and in turn revitalized the area to what is now a booming urban district...but not quite as affordable. THANKS ARTISTS!
You can still find places to live in the Short North but here are three things that are just impossible there:
Choosing your favorite mural
In 2012 the Short North Alliance debuted the Short North Temporary Mural Series. The collection of oversized public art murals is displayed on the brick buildings along High Street...and they're wonderful.
Although the murals appear to be painted onto the facades, they are actually high resolution vinyl prints that are carefully applied to the buildings. The artwork depicted on the prints are existing works from a variety of artists so I'm sure you'll find at least a few that really speak to you.
The works are to be enjoyed by the public and photographs are allowed. See if you can spot them all but good luck deciding on your favorites...they're all so great! And if you do somehow choose one that you really like, don't get too attached to it; they change up the series every couple of years.
Having some free time on your calendar
The Short North ALWAYS has something going on. The events calendar for this neighborhood is insane. Art gallery shows, live music, walking tours, tasting rooms...and those events are going on all the time! If you live here you seriously won't have time for anything other than Short North events.
Here are some signature Short North events you can look forward to throughout the year:
HighBall Halloween
In 2008 HighBall Halloween started as a fashionably fun Halloween costume show. It was so unique and so much fun that it quickly grew into a weekend-long event for performance art, live music, a big street party, and of course, wonderfully wild Halloween costumes.
So mark your calendar now and start planning that elaborate costume.
Doo Dah Parade
Inspired by the Pasadena, California parade with the same name, the Columbus Doo Dah parade is a wacky and weird event in the Short North. Totally odd
costumes, masks, signs, and floats will surely leave first time parade-goers in utter confusion.
The satirical parade is for "people who hate parades" and is proudly disorganized. The last day for participants to register is the day after the parade. And the backup rain date is the day before parade. Yeah...it's that kind of event.
If you're down with strange and satirical go ahead and mark your calendar for July 4th so you can join in on the weirdness.
Gallery Hop
Every first Saturday of the month the Short North neighborhood hosts the Gallery Hop. The event is an art explosion down High Street and has been a favorite neighborhood activity for nearly 30 years!
Galleries, businesses, and restaurants stay open for extended hours as guests browse the artwork throughout the community and are entertained by performance artists on the street.
Be warned; Columbus converges on the Short North for Gallery Hop. It gets BUSY. Make reservations in advance, be ready to get creative with parking, and wear comfortable shoes.
Just try to cook a meal for yourself
All of the restaurants in the Short North will leave you with little motivation to cook for yourself. I'm pretty sure they have dining options here for every single known occasion to eat...
Whether you're going out for breakfast, brunch, lunch, dinner, coffee, drinks, or dessert the Short North food scene has got you covered. The neighborhood is packed with great places that cover a range of prices and atmospheres.
There are restaurants here for a fancy date night, a casual business meeting, or a night out with friends. You can choose from cafe fare, international food, American favorites, pub food, and a whole lot more.
There really are so many great restaurant choices in the Short North that I'm not sure why homes here even have kitchens...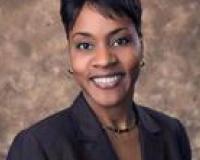 Author:
Stacey Shelby
Phone:
614-893-7324
Dated:
January 22nd 2016
Views:
598
About Stacey: Stacey Shelby is a full time REALTOR® who has been investing in real estate and making her clients ...