3 Tips For Managing Loan Payments During Escrow
As a real estate agent, you are accustomed to being called upon by anxious buyers or sellers to answer a myriad of questions during the time a property is in escrow. One of the most common questions asked by sellers is, "Do I need to make a payment on my existing loan while I'm waiting for escrow to close?"
The answer, of course, is yes. As you know, a seller's obligation to the current lender continues until such time as the lender receives pay-off funds through escrow.
But while the answer may be obvious to you, it may not be so evident to an eager seller who already feels invested in a new property. As the seller's agent, one way to allay your seller's concerns and help establish yourself as a trusted professional is to clearly communicate these points to the seller once the home is in escrow:
Continue to make loan payments as they come due – Even though the current home is in escrow to be sold, the sellers will avoid late charges and possibly negative effects on their credit report by continuing to make regular loan payments at the time they come due until escrow closes.

Keep abreast of the expected closing date – As the closing date nears, sellers can talk to the escrow officer – or ask their agent to do so – about coordinating the final loan payment. If escrow is expected to close within a few days of the payment date, and a late charge will not be assessed, the seller may elect to delay a day or two because the lender is about to be paid in full. In fact, if the payment is made immediately prior to the loan payoff, the lender may require that funds equal to the amount of that payment be held in escrow until the check has cleared the bank. (In such cases, the escrow officer will refund this money as soon as the lender's hold is released.)

Consider making an early payment – In spite of the most careful planning, however, a number of factors can affect the actual closing date. One option, to avoid the inconvenience of a possible hold on the seller's funds, is for them to make a payment well in advance of the closing date. That will ensure the existing loan remains current even if closing is delayed, and the new loan balance will be reflected in the lender's final payoff.
Reprinted with permission from RISMedia. ©2016. All rights reserved.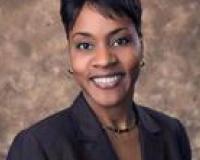 Author:
Stacey Shelby
Phone:
614-893-7324
Dated:
December 22nd 2016
Views:
528
About Stacey: Stacey Shelby is a full time REALTOR® who has been investing in real estate and making her clients ...