4 Reasons Why You Should Call A Realtor Before Remodeling
Don't believe your complaining in-laws; remodeling a home is FUN. Sure, it's a ton of work but you can't deny how much you enjoy that "anything is possible" planning stage (I see those Pinterest boards….). And nothing compares to that feeling when it's all done and you get to show off your new and improved home.
But before you start picking out your favorite mosaic tile or drawing sledgehammer targets on your walls you should consider one very important fact about your house; It will be up for sale again one day.
As hard as it is to acknowledge now, your precious home that you're about to remodel will not always be yours. It's important to remember that what you do to the home NOW will affect the resale value LATER.
"But I'm going to live here forever and I want to make this my dream house!"
I hear you. You love your house and the area that you live in. I get it. I'm not saying you can't have your dream house.
However, it's possible that circumstances may change and unless something catastrophic happens, someone other than you will own that house someday. Your remodeling project should ADD value to the home and increase its marketability. While a contractor can help you create the home you love, only an experienced realtor can make sure that your project adds true value to the home.
So before you move from planning phase to the point-of-no-return phase of your project, consider these four common remodeling mistakes that a realtor can help you avoid:
1. Overbuilding for the neighborhood
You've been saving up and now you're ready to add that enormous master suite to the back of the house. It will be your oasis and the envy of your neighbors…until it's time to sell.
That mega-addition could add tens of thousands of dollars to the value of your house which is great…unless it totally outshines the rest of the houses around. Having the most expensive home in the neighborhood is a pain when it's time to sell. At that point, it's not only the priciest house on the block, but also the hardest to sell.
Talk with a realtor while you're making plans to get comparable home values in your area and to make sure that you're updated home will still fit with the rest of the neighborhood.
2. Over-customizing
If your paint samples include colors like "Flamingo's Dream" or "Appletini" you might want to tone down your bold preferences.
Of course you don't need to call a realtor every time you want to add some color to a room. Walls can be repainted in a weekend to fit new tastes (but don't be surprised if a realtor says you should paint over bold colors BEFORE listing your home…).
The super-customized updates that really affect home value are the ones you need to watch out for. Removing walls, changing bathroom/kitchen layouts, and updating the flooring are big changes that often reflect personal preferences. Just because you love it doesn't mean the next owner of the home will, too.
Again, make your home beautiful for YOU, but remember that your big changes will affect the value and marketability of the home later. A qualified realtor can help you make decisions that are good for your home.
3. Overspending
Whether you're a DIY remodeler or hiring a contractor the cost of a home upgrade is always a huge factor. It's up to you to make sure you're getting what you pay for, but are you also considering the return on investment down the road?
When it's time to sell, some remodel investments will pay off better than others. It's difficult to give a definite list of which renovations add the most value because neighborhoods, markets, and buyer trends are always changing. However, a local realtor can offer some suggestions based on your home, neighborhood, and remodeling plans.
4. Overlooking maintenance
I said in the beginning that remodeling a home is fun. But maintaining and repairing a home? Eh, not so much fun. That being said, it's entirely possible that your remodeling dollars could be better spent on some maintenance around your house.
Buyers are really turned off by the little things that are wrong with a home. Leaks, cracks, stains, and general wear and tear can make it difficult to get top dollar for your house when it's time to sell. Even if you're not planning to move any time soon, fixing those little things now will only help will save you the trouble (and money) later.
Since you're going to call a realtor before your remodeling project anyway (you ARE going to call, right?) you may as well ask their opinion about prioritizing repairs. Depending on the condition of your home, those little repairs might be the best long term investment you can make.
Making an investment in your home is a big decision. Making sure it's the right kind of investment requires some professional input. If you're thinking about remodeling your home soon, please consider making an appointment with a realtor to discuss your plans. Your home WILL be on the market again someday and a realtor's guidance today can help you protect its value in the future.
If you're in the Columbus area I would be more than happy to meet with you about your upcoming remodel and help you add lasting value to your home. Just give me a call and we can set up a time to meet!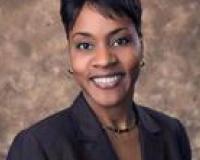 Author:
Stacey Shelby
Phone:
614-893-7324
Dated:
November 12th 2015
Views:
542
About Stacey: Stacey Shelby is a full time REALTOR® who has been investing in real estate and making her clients ...