5 Reasons Why Westgate Wins
Tucked away in the Hilltop area of the West Side of Columbus is the Westgate neighborhood. It might be small but don't let that fool you. This little neighborhood has something special going on. Here are five reasons why I think you'll love living in Westgate.
1. Affordable homes
Westgate saw its biggest growth in the post-war 1940s and 50s when new homes filled the neighborhood. The homes built then still make up the majority of the neighborhood today. These mid-century homes have the charm and character that many of today's homebuyers are looking for but cannot find in newer developments.
The single family homes are perfect for first-time homebuyers. Home prices in Westgate remain stable and affordable (the average closing value is about $120,000). Compared to other nearby Columbus neighborhoods, this is a great value for the house that you'll get.
2.Westgate Park
This 46-acre green space is the heart of Westgate. It has all of the expected park amenities like baseball diamonds and basketball courts, a walking trail, picnic areas, a pond, and a shelter house.
In 2008 a rain garden was planted in the 90-year-old park to make use of the runoff in the area. This rain garden was the first in any Columbus city park on the West Side.
The park is popular among Westgate residents and is the site for many community events like the...
3. Summer Jam Westgate
Every year in July the Westgate neighborhood hosts the Summer Jam Westgate Music and Arts Festival. The FREE event is for neighbors and families to come together and celebrate their community.
The event prides itself in featuring work from local artists, so if you're looking for a piece that truly captures Columbus then you have to check out this festival. While you're not looking at the artwork you can enjoy the local food trucks on site or some live music from the lineup of bands.
4. Westgate Community Recreation Center
Also in Westgate Park you'll find the Westgate Community Recreation Center. The multi-use facility has an auditorium, a kitchen, volleyball and handball courts, a dance room, meeting rooms, a fitness room, and arts/crafts/ceramics space.
Oh, you think can exhaust those amenities all on your own? As if they are on a crusade against boredom, the Westgate Recreation Center also offers a rotating schedule of classes and workshops for youth and adults. Take that, overachievers!
To take advantage of the benefits of the Westgate Community Recreation Center, you must purchase a Columbus Recreation and Parks Department Leisure Card. It will cost you a whole whopping one dollar….just get one.
5. Up and coming
Westgate is often listed as one of the best and safest neighborhoods in Columbus. The neighborhood is noted for its local pride and its apparent ability to age well. Combined with its affordability, Westgate is beginning to get a lot of attention with newcomers to Columbus. It might seem like the area is up and coming, but longtime residents know it has had something special all along.
The nearly 5,000 residents of Westgate are a mix of retirees who have lived there for years as well as new incoming families...and they are gladly welcoming more.
Westgate is a great little place to raise a family and many people are beginning to take notice. If your family would like to join this proud and established neighborhood, you should take action soon because you definitely won't be the only ones looking to make Westgate your home.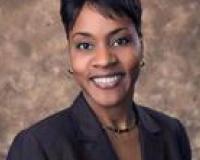 Author:
Stacey Shelby
Phone:
614-893-7324
Dated:
December 23rd 2015
Views:
590
About Stacey: Stacey Shelby is a full time REALTOR® who has been investing in real estate and making her clients ...