6 Dangers Of Asking Too Much For Your Home
You want to get the most money that you can out of your house. I want you to get the most money you can out of your house.
To make sure that you get top dollar, I'm going to steer you away from one of the biggest mistakes you can make when listing your home.
This mistake will cost you money, cost you time, make other houses look better than yours, and will make the selling process pretty much miserable.
So what's the mistake?
Overpricing your home.

Many sellers set an initial asking price that is too high and above actual market value of their home. There are plenty of seemingly good reasons to do this:
-Set the price high to prepare to negotiate down
-The house down the street just sold for a great price...and our house is much better
-Zillow says my house is worth the high price
-I really do have a pretty awesome house
Despite all of these reasons, asking above the market value for your house is a BIG mistake. It's a strategy that will backfire and will cost you money...if the house even sells, that is.
To save you from that trouble, here are six reasons why asking too much for your home is a big mistake:
1. Immediately limit your buyer pool
It doesn't matter if you're listing in a buyer's market or a seller's market, a high price will limit the number of people interested in your home.
In a seller's market, when there are lots of buyers and your home is one of the few available, you might think you can get away with asking more. Supply is low, demand is high...prices climb higher, right?
Wrong.
Buyers do not magically have more money just because home inventory is low. In the buyer's eyes, your high priced home is immediately crossed off the list. Never even considered.
If it was appropriately priced, it might have been within their budget...but you'll never know.
Oh, and don't even get me started on setting a high price in a buyer's market. When there are few buyers and lots of available homes, your high dollar house might as well be invisible on the MLS.
2. Your listing turns stale
Your overpriced home will sit on the market longer than a home priced at market value. And do you remember what happens to homes that just sit on the market?
They go stale and buyers start making that assumption...
"There must be something wrong with it"......ouch.
If that's what buyers start to think, you might as well pull up the "for sale" sign and get comfortable because you're not going anywhere soon.
Even if you're selling a perfectly good home, a stale listing will give buyers the impression that the market has spoken and deemed your house a loser.
3. Create Competition
You high price will give buyers sticker shock. But it will give your neighbors hope.
Inspired by your lucrative asking price, they might suddenly feel encouraged to finally sell their own home.
Congratulations, you just added more competition.
And it gets worse...
4. It makes other houses look like a better deal
Compared to other houses on the market in your area, your overpriced home makes them look REALLY good.
A high price on your house makes even an accurately-priced home look like a great deal. Those sellers win by getting a sale, those buyers win by feeling they got an awesome deal, and you just...lose.
5. No bidding wars
A seller's dream is to have a bidding war for your house.
Just imagine: two or more buyers trying to outdo each other and offering MORE than your asking price! Awesome!
By asking too much for your house you can pretty much guarantee this won't happen to you. Oh, there will be a price war, alright...a battle to the bottom dollar.
A better strategy is to ask a fair, attractive price for your home so that lots of buyers are interested. Then you can just wait for the offers to roll in and let the bidding war begin.
6. It will take longer to sell
If you ignore all of this advice and decide to ask more for your home than it's worth, you can be sure of one thing:
It will take a long time to sell and it will be grueling.
If you're paying a mortgage, you could be paying on it for months while it's listed.
And if you're just ready to sell the house and get on with your life, this strategy will cost you that freedom.
So, how do you find the right price for your home? How do you find that sweet spot price that attracts buyers and maximizes your gains?
You have to take a long hard look at the features of the home, rate the neighborhood and location, analyze the comparable home values in the area (actual home VALUES, not asking prices…) and much more to come to that ideal listing price.
A qualified real estate agent in your area can help you determine this number. If you're in the Columbus area, please feel free to give our office a call so we can begin to help you find the right price for your home.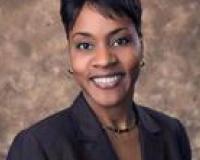 Author:
Stacey Shelby
Phone:
614-893-7324
Dated:
December 17th 2015
Views:
2,571
About Stacey: Stacey Shelby is a full time REALTOR® who has been investing in real estate and making her clients ...