6 Ways To Prep Your House To Sell This Holiday Season
Yes, you can sell your home in the winter, even during the holidays! Here are six tips to help you prep your home for the special opportunities and challenges if you're selling this time of year.
1. Simple Decorations
Decorating your house while it's on the market is totally fine. However, if your holiday decorations fill up 27 tote boxes you might need to show some restraint with the festive decor this year.Be especially aware of the clutter factor when decorating (both inside and out). Decorations should be tasteful and classy. And no, that Santa that sings shakes his booty is not tasteful OR classy.
2.Keep it Clean
Winter brings some nasty weather, especially here in Columbus. Whether we get rain, snow, or something in between there are some special things you have to look out for to keep your house sparkly clean in the winter.Driveways and sidewalks MUST be clear from snow and ice. Make sure to spot treat the wet and muddy footprints after showings. Also be on the lookout for traces of road salt residue on your floors. And here's a pro tip: It wouldn't hurt to upgrade that exterior welcome mat so it can catch all of that stuff before it gets into your house.
3. Warm and Welcoming
You have a great opportunity to set a welcoming mood this time of year. First, turn up the heat! Buyers are coming in from the cold so give them the cozy reprieve they're looking for. You also want to replace any burned out or low-light bulbs (dim lighting is NOT the mood lighting you want for a showing). For a touch of the season you could add subtle scents or even set out a plate of seasonal treats for your guests to enjoy while viewing your home.
4. Photo Opportunity
Let's be honest, your home's curb appeal is not at its best this time of year. I'm sure your home looks much better in the summer and spring when the grass is manicured and everything is in bloom.Do you have any pictures of the house during those better looking seasons? Even if they're not staged photos for the purpose of selling, they could help buyers get a better view of your home. Making these photos available to buyers might be the difference that gets you to the closing table sooner.
5. Find a new hideout
Buyers will open your closets...all of your closets. If you're hiding unwrapped gifts in any one of them it will only look like clutter to a buyer. Make sure your closets show their true size by moving those gifts somewhere else for now.
6. Winter Work
Yard work is usually a warm weather activity so it might be the last thing on your mind right now. However, if you're showing your home this winter you need to take a walk outside around your house and see what you CAN do to spruce it up a little.Trim back those dead daylily leaves. Pull the pesky weeds that just won't go away. Prune trees and bushes. Get the dead leaves out of the flower beds.You can't do much work on the yard right now but these few simple things can really help your home look great both from the street and on the doorstep.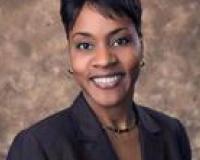 Author:
Stacey Shelby
Phone:
614-893-7324
Dated:
December 10th 2015
Views:
551
About Stacey: Stacey Shelby is a full time REALTOR® who has been investing in real estate and making her clients ...