7 Pretty Much Awesome Things About Clintonville
1. Natural beauty
There's plenty to do outdoors in Clintonville. You can't go wrong with a walk through one of the famous ravines and oh yeah, the parks...You've got some great parks to choose from like Whetstone Park and the Park of Roses. And how could I forget Olentangy Park? It used to be the home of a huge amusement park between 1880 and 1939 but today serves as a green space to give you some fresh air right in the city.
2. Some great backstories
Hey! Watch where you step...history happened here.After the Revolutionary War the land that is now Clintonville was part of the land grants given to those who served in the Continental Army (it's named after founding father and Vice President George Clinton). Also, in the 1800s a chapel in the area served as a stop on the Underground Railroad. I already mentioned the amusement park that used to be here, but did you also know that Columbus's first zoo was here, too? It opened in 1905….but closed only 5 months later. Yikes.
3. Lots of neighbors
About 30,000 people call Clintonville home. With that many people around you're sure to find some great neighbors. It's the people that make a community and Clintonville is a vibrant and welcoming place thanks to its residents.
4. Close to The Ohio State University
If you're the type of person who always starts the "O-H!" cheer, then Clintonville is just the place for you to get the proper "I-O!" in return.Clintonville is very near to your favorite campus. If you want to live as close the Buckeye action as possible without actually being on campus then Clintonville might just be the spot for you.
5. Clintonville Farmer's Market
Who doesn't love a farmer's market? Get your fresh produce, meats, eggs, cheese, flowers, baked goods and more at the Clintonville Farmer's Market. It's a seasonal, local, and producer-only market so you can be assured you're getting the real thing.You can find the market on North High Street between Dunedin Road and Orchard Lane. Check it out on Saturday mornings between April and November and on Wednesday evenings, too during the summer.
6. Studio 35
Is this place a pub or a movie theater? Yes.Located on Indianola Ave, Studio 35 is one of those establishments that makes you wonder why we can't have more places like this. Movies and drinks? Why didn't I think of that?They have an unbelievable list of craft brews on tap that would impress even snobbiest of beer snobs. And oh yeah...it's a movie theater. Grab a drink and some food and head on back to the silver screen. They play current movies and also classic favorites (Rocky Horror? You got it).
7. Variety of homes

Like I said earlier, Clintonville has a LONG history. People have enjoyed living here for a long time and it shows in the styles of homes that are available. Most of the houses that are available in Clintonville today were built in the 1900s….I know, that hardly narrows it down.But seriously, in an area that fits 30,000 people and has consistently been a great place to live, what can you expect? Cape Cod, American Foursquare, Ranch, Colonial...they're all here. I say embrace the diversity and enjoy the differences!Take a look at the homes available in Clintonville today to see if one has what you're looking for, because as you can see...the area is pretty much awesome.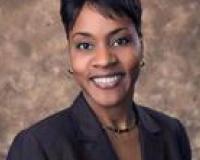 Author:
Stacey Shelby
Phone:
614-893-7324
Dated:
November 23rd 2015
Views:
340
About Stacey: Stacey Shelby is a full time REALTOR® who has been investing in real estate and making her clients ...