Anticipating Common Challenges During Escrow
The purchase agreement has been signed and the paperwork is going into escrow – but seasoned agents know all too well that it's too soon to pop the champagne cork.
For one thing, buyers have a contingency period in which they can back out of the deal for any reason. For another, a variety of issues arising during the escrow process can stall or derail the transaction.
Escrow professionals generally agree there are seven commonplace sticking points:
Delays in the buyer's loan process – May be caused by such things as a loan commitment expiration or changing lenders mid-transaction.

Title issues that take time to clear – Any tax liens, child support judgments and/or pending lawsuits can significantly delay or derail a sale.

Money transfer issues – Incoming escrow funds must be verified, liquid, and held within the U.S. Funds wired from a foreign bank need to be cleared early.

Last-minute changes – Changes to the purchase agreement must be signed by all parties and submitted in writing. Last-minute changes can be especially problematic in light of TRID disclosure rules.

Vesting changes – Changing from a name to an entity – or even changing a middle initial to a full middle name – can require a new deed.

Homeowner's associations – Buyers have specific time frames in which to review HOA data. Delays in receiving information can slow the escrow process.

City reports – Delays in receiving funds to pay upfront fees for documents such as city reports can be another cause of delay.
Clearly, while the escrow company provides the assurance that no funds or property will change hands until ALL of the instructions in the transaction have been followed, the delays themselves can actually be caused by any of the individuals or agencies involved. Sales professionals know that good communication with an efficient and resourceful escrow partner can be the key to keeping your deal on track – as is taking care to dot every "i" and cross every "t" before going into escrow.
Being certain that there are no typos, that the buyer has definitive lender approval, that there is verifiable proof of funding and no known liens or judgments can go a long way toward ensuring problem-free escrows.
Of course, pitfalls can arise outside of the escrow process itself – such as when the buyer discovers dirty carpeting, faulty plumbing, or some other defect during the final walkthrough. Experienced agents are often able to deflect last-minute conflicts like these by maintaining a short list of reliable tradesmen who can provide quick, competent repairs or cosmetic changes at a reasonable cost.
As in many other aspects of listing and selling real estate, agents who focus on building and sustaining relationships through all phases of the escrow process stand the best chance of enjoying that champagne toast after a seamless and timely closing.
Barbara Pronin is an award-winning writer based in Orange County, Calif. A former news editor with more than 30 years of experience in journalism and corporate communications, she has specialized in real estate topics for over a decade.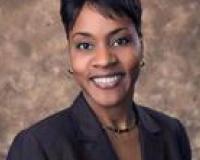 Author:
Stacey Shelby
Phone:
614-893-7324
Dated:
May 24th 2016
Views:
726
About Stacey: Stacey Shelby is a full time REALTOR® who has been investing in real estate and making her clients ...